Emergencies Do Happen, We're Here!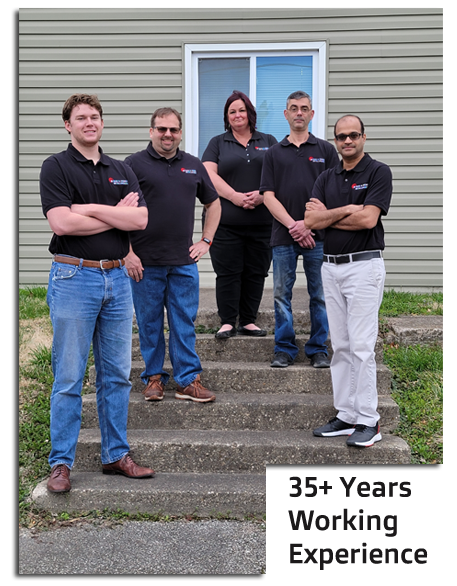 WELCOME
David N. French Metallurgists

We take a closer look
Since 1984, David N. French Metallurgists has served as a consulting firm providing metallurgical analysis, expert testimony and educational seminars, specializing in the power industry.
The founder of DNFM, Dr. David N. French, is a pioneer in the industry. He served on several industry-related committees (ASME, EPRI, etc.), and wrote 2 editions of the comprehensive book "Metallurgical Failures in Fossil Fired Boilers" published by John Wiley & Sons Inc.
We have expanded our capability to not only analyze boiler tubing/piping, but also a wide variety of samples, including structural steel, pumps, impellers, bearings, fan blades, hardware, heat exchanger equipment, and much more. For sampling instructions click here.
The staff that I worked with on the project was very professional and appeared very knowledgeable. They were very quick to respond to the work request, very courteous when requesting additional information, and provided updates on the status of the analysis and report. The evaluation and report were completed very timely and thoroughly. The report was also very easily to follow and understand.
Excellent. Very pleased with report and its timeliness.
OGE uses UDC now for boiler inspections and Jason Shankle really promotes the quality of work you do...He is absolutely correct...am very confident with your findings when I receive your report...excellent performance.
Very responsive, efficient and thorough. Would definitely use again.
All, Many thanks for a job well done! The report is excellent and answers all questions I might have had. I look forward to working with you in the future.
The combination of the field guys and the lab guys all being from the same company is a real plus.
We rely on DNF heavily to provide expedient, accurate, and insightful boiler tube analysis that we utilize to make important maintenance decisions for our boilers. DNF is our go-to.
Anthony D.
Actual Customer
DNF is a very professional firm and our first choice in metallurgy labs.
Robert L.
Actual Customer
Thanks for the good work!
I had other reports from you guys this year pertaining to failure analysis in our Coker unit. As usual your reports are awesome and I appreciate your quick turn over on all the projects I send.
Fired crude heater tubes are somewhat outside your normal area of focus as I understand. Thank you for working with us to obtain the results.
Everyone was very helpful and diligent especially with looking at different mechanisms for the failures.
Good job they found what we were looking for in the sample.
Excellent services. I will highly recommend the use of your company to all of our businesses.
I have used DNFM a number of times and also attended the tube course put on by you and UDC. I found all of the above to be very professional and useful. We have also had others attend the tube inspection course on my recommendation. Thanks.
Sign up for our FREE newsletter and stay informed with the latest industry news!